Interior lights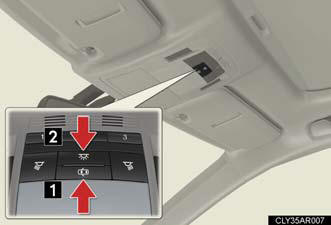 1. Turns the lights on/off linked to door positions.
2. Turns the lights on/off
See also:
2009 Lexus GX 470 review
Maybe I'm spoiled, but I like nice things. I especially like nice cars with rich leather seats, premium sound systems, powerful engines and super-cool features. These are some of the things that m ...
Review: 2011 Lexus GS 460
Like that pesky honor student who always sat in the front row, was first to raise his or her hand to answer a question and never seemed to score below an A on an exam, Lexus has managed to become ...
Under tray
CAUTION: Items unsuitable for the under tray Observe the following precautions when putting items in the under tray. Failure to do so may cause items to be thrown out of the tray in the e ...