Cup holders
- Front (type A)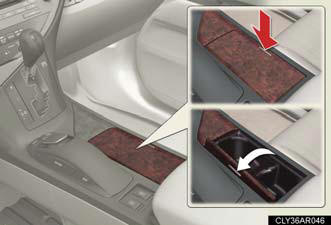 Press down and release the right side of the cup holder lid.
- Front (type B)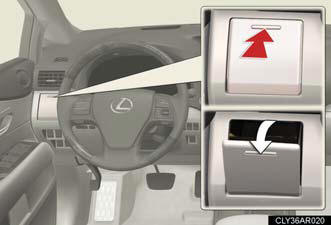 Press in and release the cup holder.
- Rear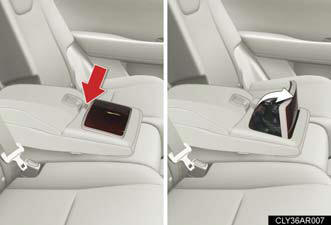 Press down the button on the armrest.
Cup holder insert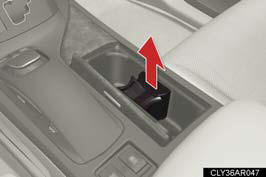 The cup holder insert may be removed for cleaning.
CAUTION:
Items unsuitable for the cup holder Do not place anything other than cups or beverage cans in the cup holders. Even when the lid is closed, items must not be stored in the cup holders.
Other items may be thrown out of the holders in the event of an accident or sudden
braking and cause injury. If possible, cover hot drinks to prevent burns.
To prevent burns
Put a lid on containers with hot liquids inside.
When not in use
Keep the cup holders closed.
Injuries may result in the event of an accident or sudden braking.
See also:
Pricing Notes
The Manufacturer's Suggested Retail Prices (MSRP) on these mid-size sport sedans reflect their impressive content and capabilities while keeping them competitive and in line with offerings from th ...
2010 Lexus RX 450h
There's no denying the charms of Lexus' redesigned RX crossover. It's extremely comfortable; it packs a sophisticated, upscale interior; and, in the hybrid version, it returns the mileage of a mid ...
Hands-free system for mobile phones
The hands-free system is a function that allows you to use your mobile phone without touching it. This system supports Bluetooth® mobile phones. Bluetooth® is a wireless data system that allows the ...