Audio system type

With navigation system
Owners of models equipped with a navigation system should refer to the "Navigation System Owner's Manual".

Without navigation system (type
A)
CD player with changer and AM/FM radio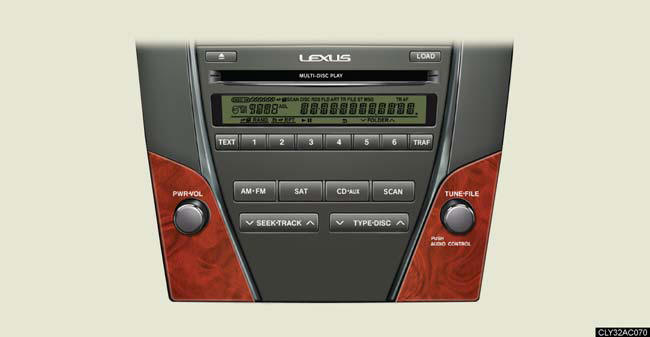 Without navigation system (type
B)
CD player with changer and AM/FM radio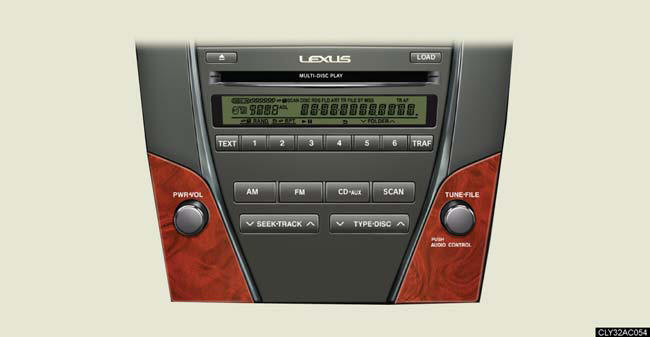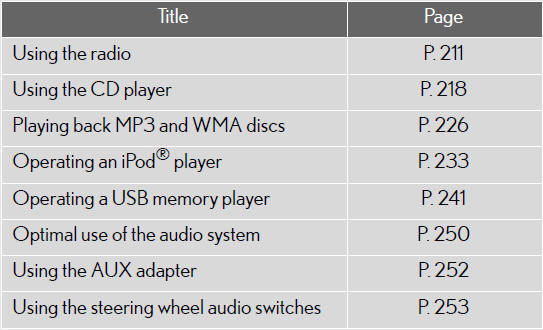 Using mobile phones
Interference may be heard through the audio system's speakers if a mobile phone is
being used inside or close to the vehicle while the audio system is operating.
CAUTION:
For vehicles sold in USA and Canada - Part 15 of the FCC Rules FCC Warning:
Any unauthorized changes or modifications to this equipment will void the user's authority to operate this device.
- Laser products
• Do not take this unit apart or attempt to make any changes yourself.
This is an intricate unit that uses a laser pickup to retrieve information from the
surface of compact discs. The laser is carefully shielded so that its rays remain
inside the cabinet. Therefore, never try to disassemble the player or alter any of its parts since you may be exposed to laser rays and dangerous voltages.
• This product utilizes a laser.
Use of controls or adjustments or performance of procedures other than those specified herein may result in hazardous radiation exposure.
NOTICE:
To prevent battery discharge Do not leave the audio system on longer than necessary with the engine off.
To avoid damaging the audio system Take care not to spill drinks or other fluids over the audio system.
See also:
Chassis/Body/Suspension/Tires/Brakes
The Lexus GS combines proven chassis systems with advanced dynamic handling technology to provide both agile handling and the Lexus trademark smooth ride. The double-wishbone front suspension and ...
Power (ignition) switch
Performing the following operations when carrying the electronic key on your person starts the hybrid system or changes "POWER" switch modes. Starting the hybrid system 1. Check that the parking br ...
Interior Design
The thin film transistor instrument panel sets the tone for blending functional high-tech with pleasing aesthetics. Tasteful wood and chrome trim as well as refinements to the interior lighting cr ...