Lexus IS 350
Lexus IS 350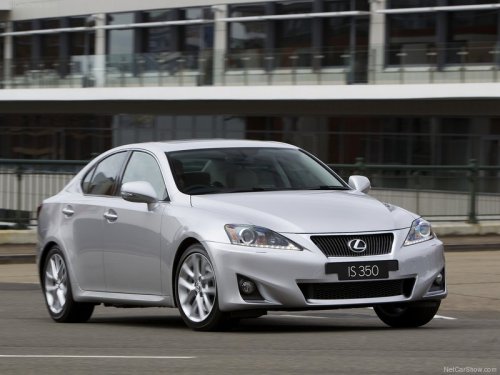 See also:
2007 Lexus LS 460L
The Lexus LS 460L is the best car we've seen. We can't put it any more bluntly than that. It checks off all the tech boxes, then goes and adds some new ones. The company's flagship sedan is a geni ...
2005 Lexus GX 470 review
The workings of the GX470 leave me oh so tired. Maybe it's the woman in me, maybe it's the mom in me, but there's a lot about this SUV I don't get. The first thing that strikes my negative vibe is ...
Performance
Even if you like the looks inside and out — which many likely will — there is nothing endearing about the driving experience. First there's the body-lean issue. When you take a highway off-ramp at ...