Lexus LS
Lexus LS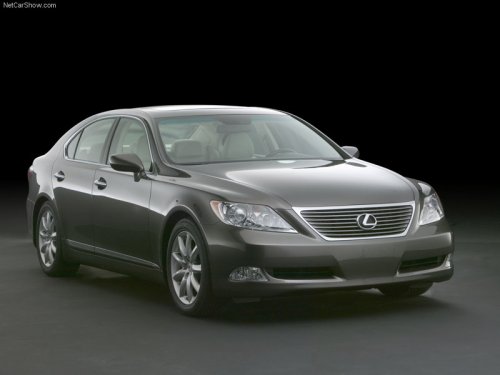 See also:
Interior Design
Built on a 109.3-inch wheelbase, the midsize Lexus ES 350 provides a roomy and inviting interior. The driver and passengers are treated to intelligent, elegant luxury, with touch points that conve ...
Engine/Transmission/Drivetrain/Performance
The IS 250's 2.5-liter V6 engine delivers 204 horsepower at 6,400 RPM and 185 lb.-ft. of peak torque at 4,800 rpm. The Lexus IS 350's 3.5-liter V6 offers a more potent 306 horsepower at 6,400 RPM ...
Safety
Talk about fully loaded! The 2010 GX 460 is chock-full of safety features, including front knee airbags, side-impact airbags for the first and second rows, and side curtain airbags for all three r ...