Lexus IS 350 (2009)
Lexus IS 350 (2009)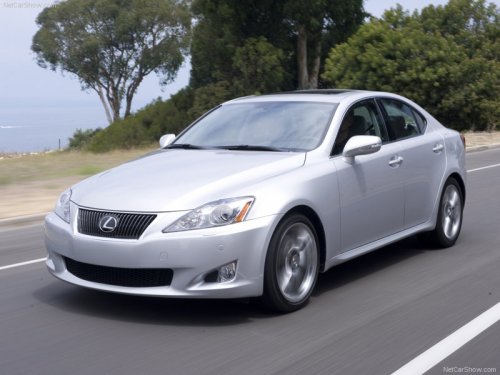 See also:
Turn signal lever
1. Right turn. 2. Left turn. 3. Move and hold the lever partway to signal a lane change. The right hand signal will flash until you release the lever. 4. Move and hold the lever partway to si ...
Current Lexus IS 250
Lexus sells the IS 250 in a single trim level, with either rear-wheel drive or all-wheel drive. For power, the 250 comes with a 2.5-liter V6 rated for 204 horsepower and 185 pound-feet of torque. ...
Safety
Talk about fully loaded! The 2010 GX 460 is chock-full of safety features, including front knee airbags, side-impact airbags for the first and second rows, and side curtain airbags for all three r ...