Luggage compartment features
Cargo hooks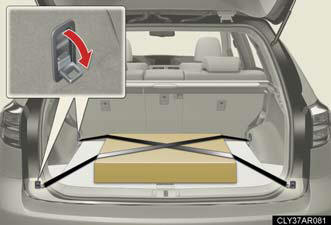 Raise the hook to use.
The cargo hooks are provided for securing loose items.
Auxiliary boxes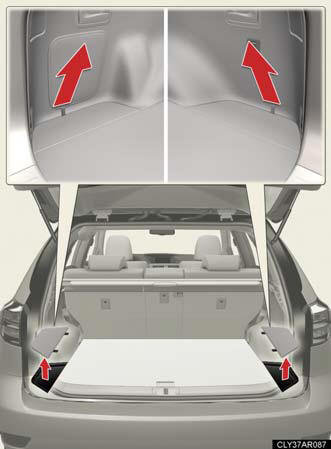 Pull the strap upwards when lifting the cover up.
Luggage covers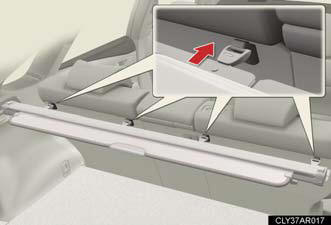 Attach the hooks to the hook brackets on the rear seat seatback.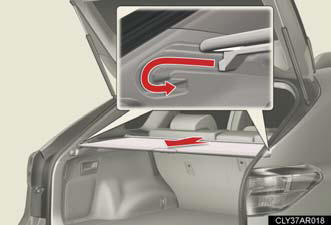 Pull out the luggage cover and hook it onto the anchors.
Removing the luggage covers
- Front luggage cover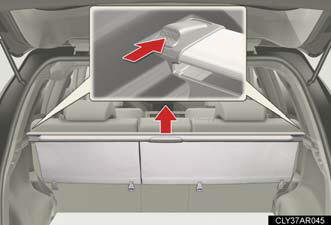 Press the buttons to remove the luggage cover.
- Rear luggage cover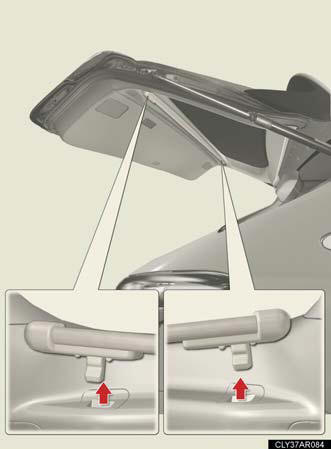 Detach the outer clips of the rear luggage cover from the back door.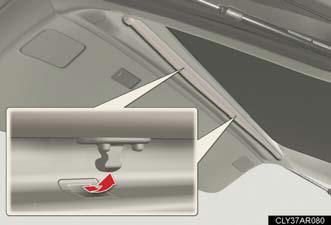 Detach the inner clips of the rear luggage cover from the back door.
Installing the rear luggage cover
Ensure that the luggage cover is in the proper installation position.
Push the clips of the rear luggage cover into the indentions on the back door until they are locked into place.
Check that the rear luggage cover is securely attached.
CAUTION:
When the cargo hooks are not in use To avoid injury, always return the cargo hooks to their stowed positions.
See also:
But does it go?
With less horsepower on tap than its V8 rivals, the GS 460 won't win stoplight races. That hardly means that it's a slouch, however, its eight-speed automatic firing off quick shifts even when lef ...
Luxury/Comfort/Convenience
The standard Regency leather-trimmed, heated, 10-way power front seats (perforated leather trim on Lexus GS 460) are comfortably contoured for support on long trips. Ventilated front seats are sta ...
Features
While the RX 450h is reasonably priced to start at $42,110, adding options quickly ratchets up the sticker price. Items you might find standard on other cars in this class, like those heated and c ...