Cup holders
- Front (type A)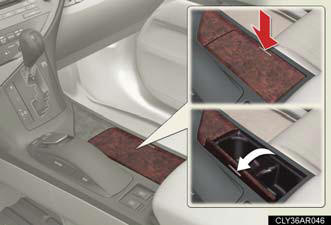 Press down and release the right side of the cup holder lid.
- Front (type B)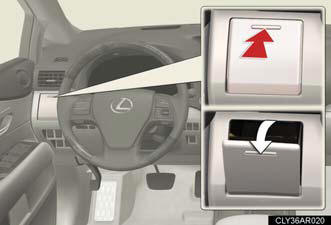 Press in and release the cup holder.
- Rear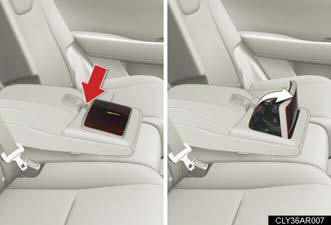 Press down the button on the armrest.
Cup holder insert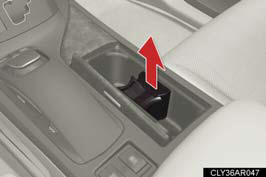 The cup holder insert may be removed for cleaning.
CAUTION:
Items unsuitable for the cup holder Do not place anything other than cups or beverage cans in the cup holders. Even when the lid is closed, items must not be stored in the cup holders.
Other items may be thrown out of the holders in the event of an accident or sudden
braking and cause injury. If possible, cover hot drinks to prevent burns.
To prevent burns
Put a lid on containers with hot liquids inside.
When not in use
Keep the cup holders closed.
Injuries may result in the event of an accident or sudden braking.
See also:
Used Lexus LS 460 Models
The present-generation Lexus LS 460 debuted in 2007 and has received only minor updates so far. If you want all-wheel drive, note that it wasn't available on the 2007 and '08 models. For 2010, Lex ...
Chassis/Body/Suspension/Tires/Brakes
The Lexus IS models provide a sporty driving experience while also offering a supple, quiet ride. The double-wishbone front suspension and multi-link rear suspension use high-strength steel and al ...
Exterior
Despite undergoing a redesign for 2010, the GX 460 looks pretty much like you'd expect a large Lexus SUV to look. It's a little sleek, a little rugged and a little boxy; basically, it's a little b ...