Luggage compartment features
Cargo hooks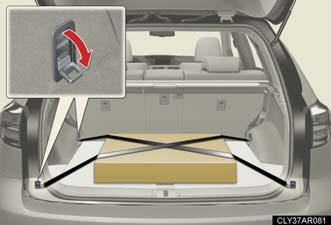 Raise the hook to use.
The cargo hooks are provided for securing loose items.
Auxiliary boxes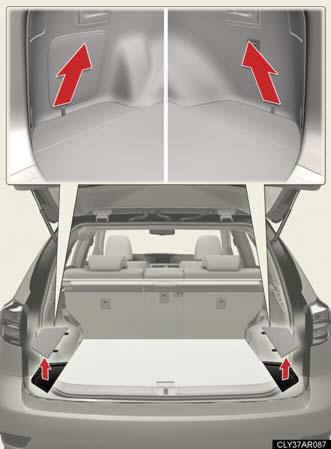 Pull the strap upwards when lifting the cover up.
Luggage covers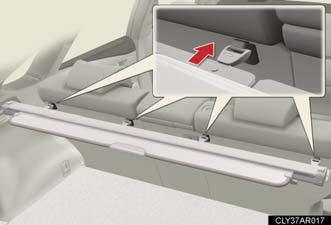 Attach the hooks to the hook brackets on the rear seat seatback.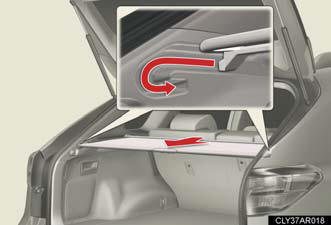 Pull out the luggage cover and hook it onto the anchors.
Removing the luggage covers
- Front luggage cover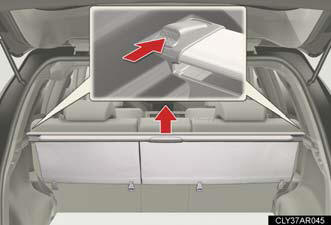 Press the buttons to remove the luggage cover.
- Rear luggage cover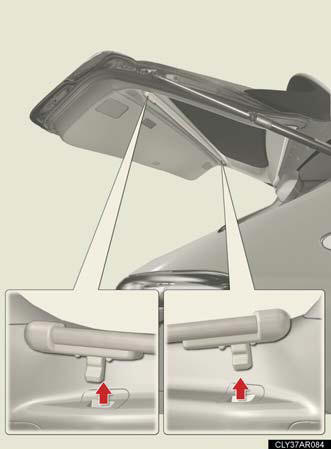 Detach the outer clips of the rear luggage cover from the back door.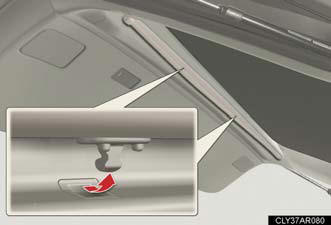 Detach the inner clips of the rear luggage cover from the back door.
Installing the rear luggage cover
Ensure that the luggage cover is in the proper installation position.
Push the clips of the rear luggage cover into the indentions on the back door until they are locked into place.
Check that the rear luggage cover is securely attached.
CAUTION:
When the cargo hooks are not in use To avoid injury, always return the cargo hooks to their stowed positions.
See also:
Cleaning and protecting the vehicle exterior
Perform the following to protect the vehicle and maintain it in prime condition: l Working from top to bottom, liberally apply water to the vehicle body, wheel wells and underside of the vehicle t ...
Head restraints
Head restraints are provided for all seats. 1. Up. Pull the head restraints up. 2. Down. Push the head restraint down while pressing the lock release button. Removing the head restraints P ...
Used Lexus ES 350
Models Introduced for 2007, the present-generation Lexus ES 350 essentially hasn't changed much, making low-mileage, well-kept examples top used car choices. The previous generation of the ES, w ...