Luggage compartment features
Cargo hooks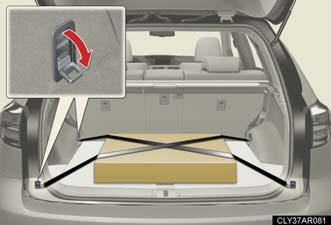 Raise the hook to use.
The cargo hooks are provided for securing loose items.
Auxiliary boxes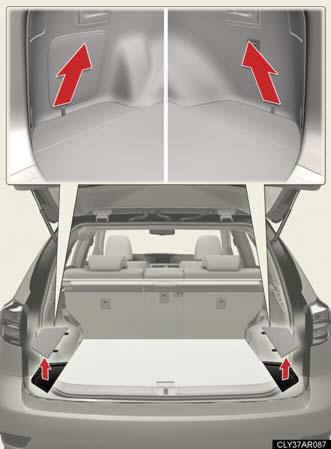 Pull the strap upwards when lifting the cover up.
Luggage covers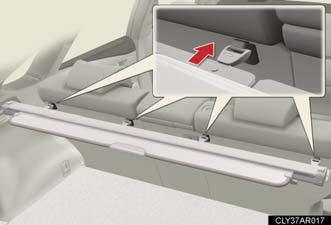 Attach the hooks to the hook brackets on the rear seat seatback.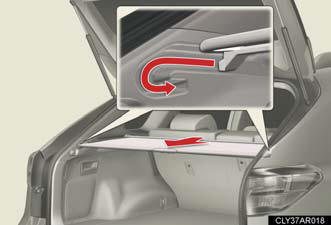 Pull out the luggage cover and hook it onto the anchors.
Removing the luggage covers
- Front luggage cover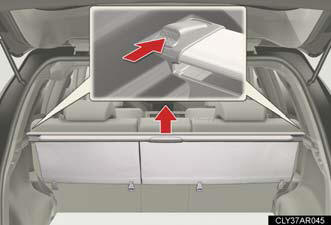 Press the buttons to remove the luggage cover.
- Rear luggage cover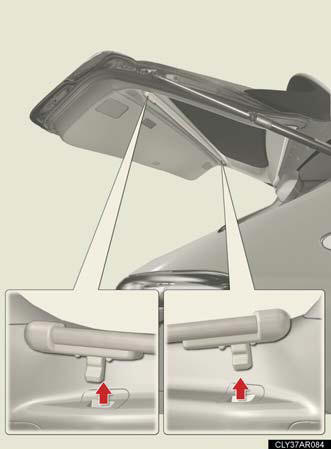 Detach the outer clips of the rear luggage cover from the back door.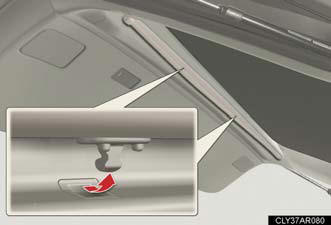 Detach the inner clips of the rear luggage cover from the back door.
Installing the rear luggage cover
Ensure that the luggage cover is in the proper installation position.
Push the clips of the rear luggage cover into the indentions on the back door until they are locked into place.
Check that the rear luggage cover is securely attached.
CAUTION:
When the cargo hooks are not in use To avoid injury, always return the cargo hooks to their stowed positions.
See also:
Exterior
There's no argument that the GX 470 is a pretty SUV. This was a full-sized mama with curves in all the right places. The GX was big without being bulky or obnoxious, like some of the other huge SU ...
But does it go?
With less horsepower on tap than its V8 rivals, the GS 460 won't win stoplight races. That hardly means that it's a slouch, however, its eight-speed automatic firing off quick shifts even when lef ...
Event data recorder
Your vehicle has computers that monitor and control certain aspects of your vehicle. These computers assist in driving and maintaining optimal vehicle performance. Besides storing data useful for t ...