Luggage compartment features
Cargo hooks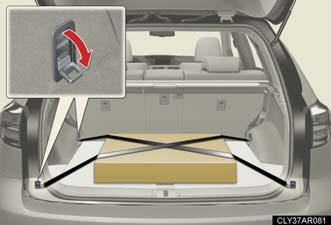 Raise the hook to use.
The cargo hooks are provided for securing loose items.
Auxiliary boxes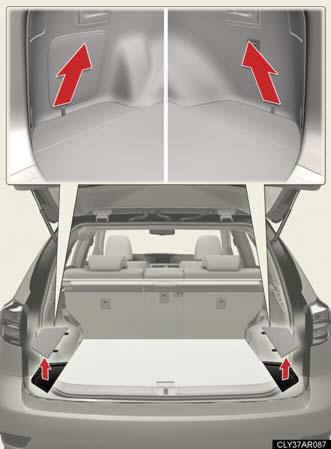 Pull the strap upwards when lifting the cover up.
Luggage covers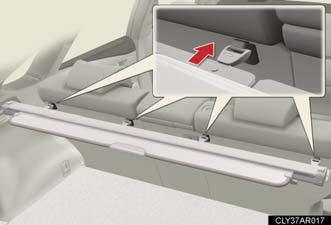 Attach the hooks to the hook brackets on the rear seat seatback.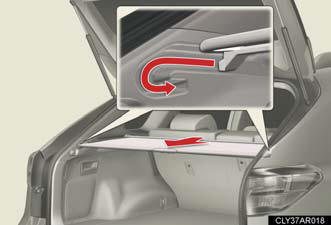 Pull out the luggage cover and hook it onto the anchors.
Removing the luggage covers
- Front luggage cover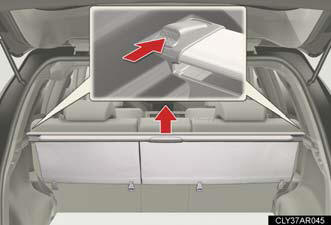 Press the buttons to remove the luggage cover.
- Rear luggage cover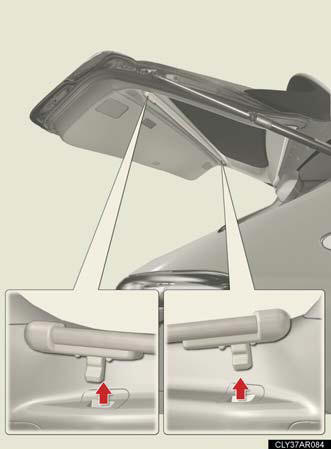 Detach the outer clips of the rear luggage cover from the back door.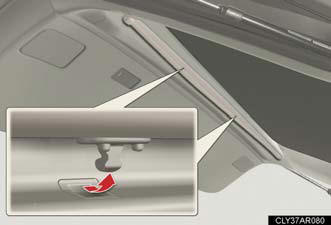 Detach the inner clips of the rear luggage cover from the back door.
Installing the rear luggage cover
Ensure that the luggage cover is in the proper installation position.
Push the clips of the rear luggage cover into the indentions on the back door until they are locked into place.
Check that the rear luggage cover is securely attached.
CAUTION:
When the cargo hooks are not in use To avoid injury, always return the cargo hooks to their stowed positions.
See also:
Thrust vs. Thrift
Thanks to the drivetrain's immediate thrust, the CT 200h has adequate oomph for driving solo: It scoots from a stoplight well enough and maintains highway speeds with little trouble. But it lacks ...
If you lose your keys
New genuine Lexus keys can be made by your Lexus dealer using the other key and the key number stamped on your key number plate. ...
Armrest
Pull the armrest down for use. NOTICE: To prevent damage to the armrest Do not place too much strain on the armrest. ...