Do-it-yourself service precautions
If you perform maintenance yourself, be sure to follow the correct procedure
given in these sections.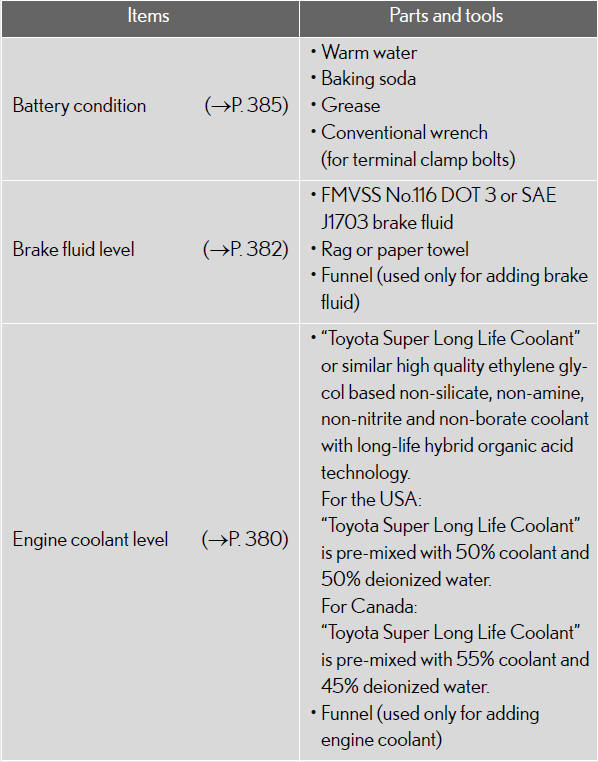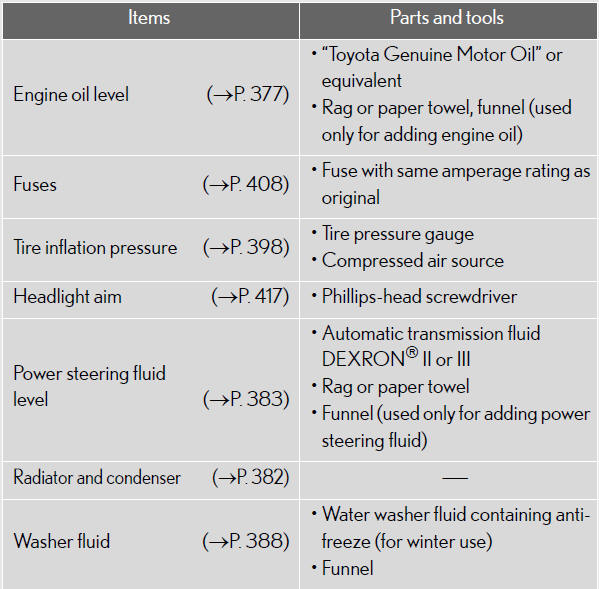 CAUTION:
The engine compartment contains many mechanisms and fluids that may move suddenly,
become hot, or become electrically energized. To avoid death or serious injury.
When working on the engine compartment: - Keep hands, clothing, and tools away from the moving fan and engine drive belt.
- Be careful not to touch the engine, radiator, exhaust manifold, etc. right after driving
as they may be hot. Oil and other fluids may also be hot.
- Do not leave anything that may burn easily, such as paper or rags, in the engine
compartment.
- Do not smoke, cause sparks or expose an open flame to fuel or the battery. Fuel
and battery fumes are flammable.
- Be extremely cautious when working on the battery. It contains poisonous and corrosive sulfuric acid.
- Take care because brake fluid can harm your hands or eyes and damage painted surfaces.
If fluid gets on your hands or in your eyes, flush the affected area with clean water
immediately.
If you still experience discomfort, see a doctor.
When working near the electric cooling fan or radiator grille: Be sure the "ENGINE START STOP" switch is OFF.
With the "ENGINE START STOP" switch in IGNITION ON mode, the electric cooling fan may automatically start to run if the air conditioning is on and/or the
coolant temperature is high.
Safety glasses
Wear safety glasses to prevent flying or falling material, fluid spray, etc. from getting
in the eyes.
NOTICE:
If you remove the air cleaner: Driving with the air filter removed may cause excessive engine wear due to dirt in
the air. Also a backfire could cause a fire in the engine compartment.
If the fluid level is low or high It is normal for the brake fluid level to go down slightly as the brake pads wear or
when the fluid level in the accumulator is high.
If the reservoir needs frequent refilling, it may indicate a serious problem.
See also:
Hill-start assist control
Hill-start assist control helps to prevent the vehicle from rolling backwards when starting on an incline or slippery slope. To engage hill-start assist control, further depress the brake peda ...
Lexus IS 250 Review
If you're shopping for an entry-level luxury sedan with a sporty disposition, you'll undoubtedly come across the compact Lexus IS 250. Although modestly powered for a premium-brand sport sedan, th ...
What's it up against?
This one's tough to answer: The ES doesn't really have many direct rivals aside from the Ford Fusion-based Lincoln MKZ, the Cadillac CTS , the Acura TL and the Volvo S80 since the segment is all-b ...