Luggage compartment features
Cargo hooks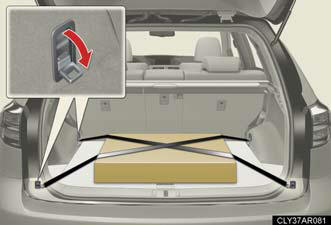 Raise the hook to use.
The cargo hooks are provided for securing loose items.
Auxiliary boxes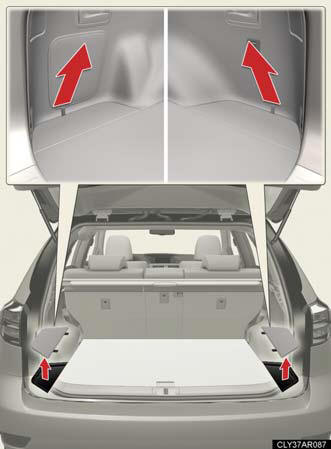 Pull the strap upwards when lifting the cover up.
Luggage covers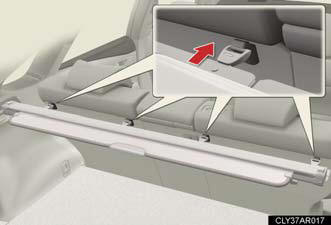 Attach the hooks to the hook brackets on the rear seat seatback.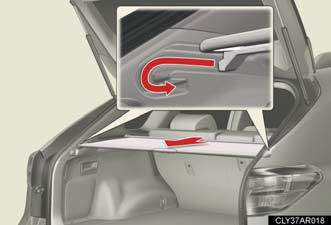 Pull out the luggage cover and hook it onto the anchors.
Removing the luggage covers
- Front luggage cover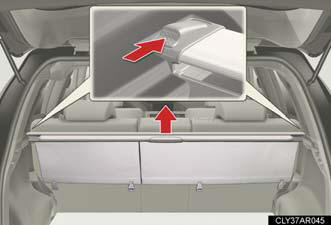 Press the buttons to remove the luggage cover.
- Rear luggage cover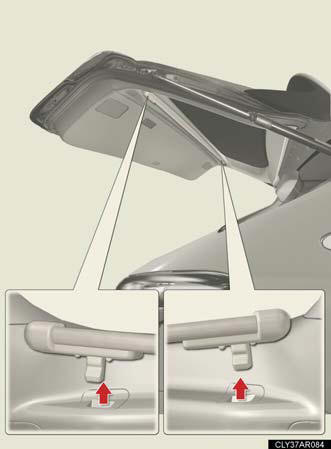 Detach the outer clips of the rear luggage cover from the back door.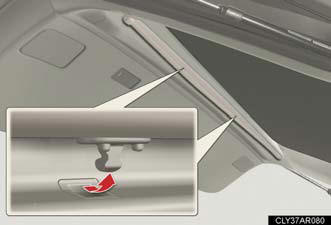 Detach the inner clips of the rear luggage cover from the back door.
Installing the rear luggage cover
Ensure that the luggage cover is in the proper installation position.
Push the clips of the rear luggage cover into the indentions on the back door until they are locked into place.
Check that the rear luggage cover is securely attached.
CAUTION:
When the cargo hooks are not in use To avoid injury, always return the cargo hooks to their stowed positions.
See also:
Exterior
The styling of the GX 470's exterior is intended to resemble other Lexus vehicles. Integrated fender flares and illuminated running boards are installed. The GX 470's wheelbase and length are a b ...
The Inside
Cabin materials are inconsistent for a Lexus — too much faux-metal plastic, a cheaper headliner than usual — but the same could be said for most sub-$30,000 luxury cars. For its league, the CT sco ...
If the vehicle becomes stuck
Carry out the following procedures if the tires spin or the vehicle becomes stuck in mud, dirt, or snow. Stop the engine. Set the parking brake and put the shift lever in P. - Remove the mud, sno ...