Luggage compartment features
Cargo hooks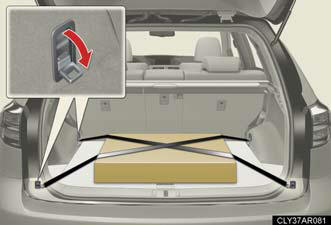 Raise the hook to use.
The cargo hooks are provided for securing loose items.
Auxiliary boxes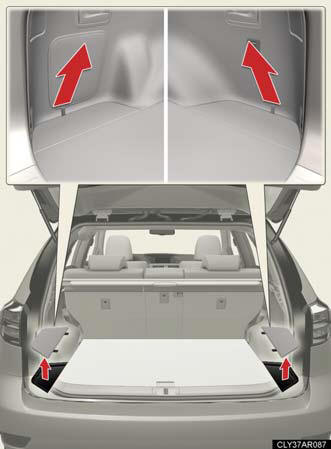 Pull the strap upwards when lifting the cover up.
Luggage covers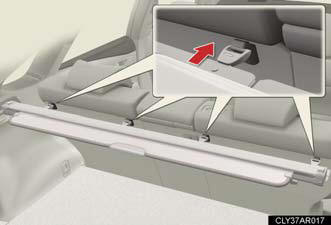 Attach the hooks to the hook brackets on the rear seat seatback.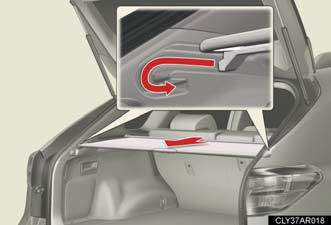 Pull out the luggage cover and hook it onto the anchors.
Removing the luggage covers
- Front luggage cover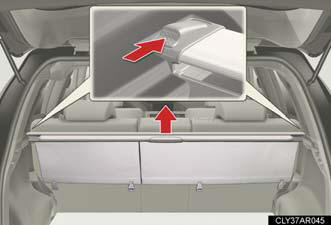 Press the buttons to remove the luggage cover.
- Rear luggage cover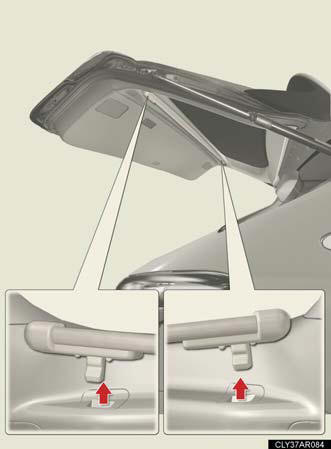 Detach the outer clips of the rear luggage cover from the back door.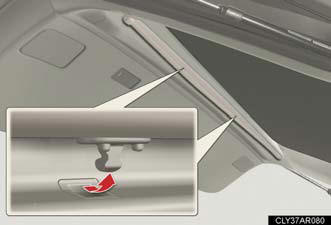 Detach the inner clips of the rear luggage cover from the back door.
Installing the rear luggage cover
Ensure that the luggage cover is in the proper installation position.
Push the clips of the rear luggage cover into the indentions on the back door until they are locked into place.
Check that the rear luggage cover is securely attached.
CAUTION:
When the cargo hooks are not in use To avoid injury, always return the cargo hooks to their stowed positions.
See also:
Electronic key battery
Replace the battery with a new one if it is discharged. You will need the following items: Flathead screwdriver. - Small Phillips-head screwdriver. - Lithium battery (CR1632). Replacing the batte ...
Compass
The compass on the inside rear view mirror indicates the direction in which the vehicle is heading. Operation To turn the compass on or off, press "AUTO" for more than 3 seconds. Displays an ...
If the shift lever cannot be shifted from P
If the shift lever cannot be shifted with your foot on the brake, there may be a problem with the shift lock system (a system to prevent accidental operation of the shift lever). Have the vehicle ...