Luggage compartment features
Cargo hooks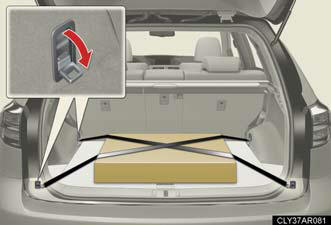 Raise the hook to use.
The cargo hooks are provided for securing loose items.
Auxiliary boxes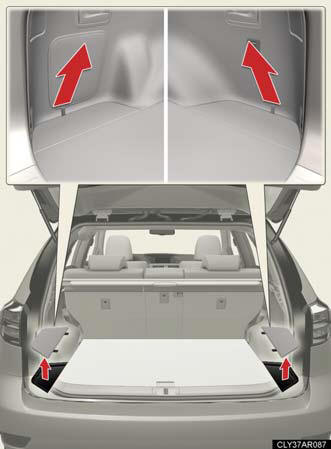 Pull the strap upwards when lifting the cover up.
Luggage covers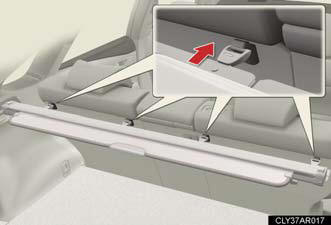 Attach the hooks to the hook brackets on the rear seat seatback.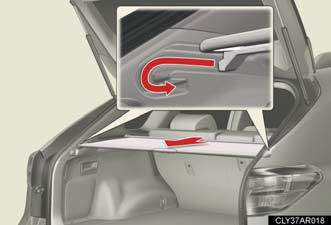 Pull out the luggage cover and hook it onto the anchors.
Removing the luggage covers
- Front luggage cover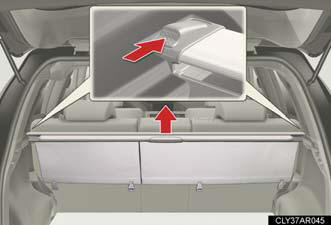 Press the buttons to remove the luggage cover.
- Rear luggage cover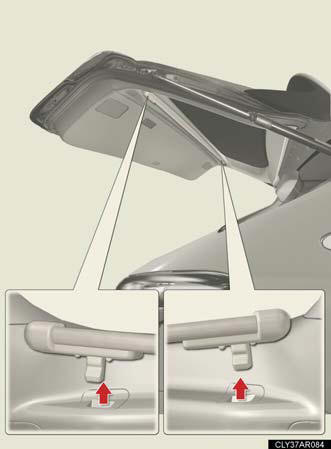 Detach the outer clips of the rear luggage cover from the back door.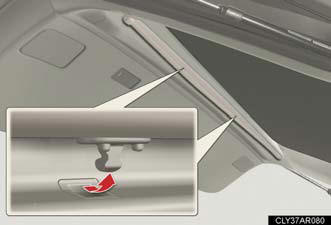 Detach the inner clips of the rear luggage cover from the back door.
Installing the rear luggage cover
Ensure that the luggage cover is in the proper installation position.
Push the clips of the rear luggage cover into the indentions on the back door until they are locked into place.
Check that the rear luggage cover is securely attached.
CAUTION:
When the cargo hooks are not in use To avoid injury, always return the cargo hooks to their stowed positions.
See also:
Luxury Options
Within the ultra-quiet Lexus GS interior, all styles of music come to life with the optional Mark Levinson® Premium Sound system. Featuring 11 channels of amplification with a total of 330 watts p ...
Lexus IS 250 Review
If you're shopping for an entry-level luxury sedan with a sporty disposition, you'll undoubtedly come across the compact Lexus IS 250. Although modestly powered for a premium-brand sport sedan, th ...
Tires
Replace or rotate tires in accordance with maintenance schedules and treadwear. Checking tires 1. New tread. 2. Treadwear indicator. 3. Worn tread. The location of treadwear indicators is sho ...