Luggage compartment features
Cargo hooks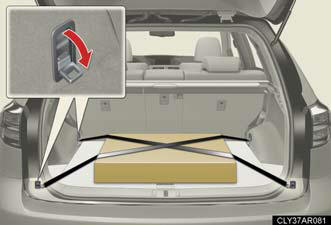 Raise the hook to use.
The cargo hooks are provided for securing loose items.
Auxiliary boxes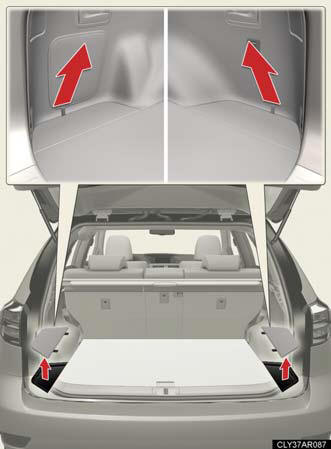 Pull the strap upwards when lifting the cover up.
Luggage covers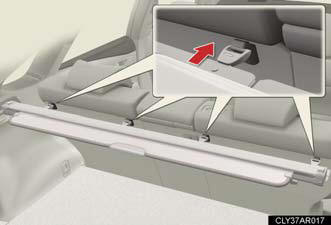 Attach the hooks to the hook brackets on the rear seat seatback.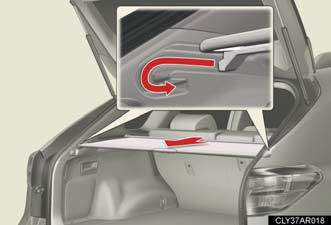 Pull out the luggage cover and hook it onto the anchors.
Removing the luggage covers
- Front luggage cover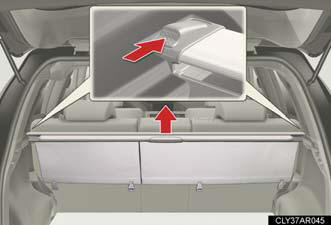 Press the buttons to remove the luggage cover.
- Rear luggage cover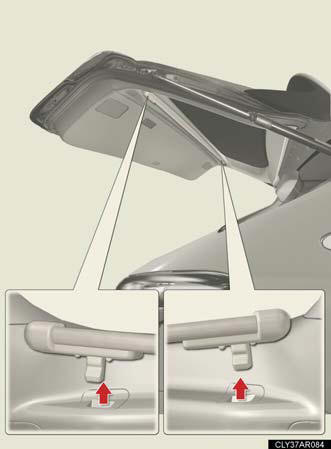 Detach the outer clips of the rear luggage cover from the back door.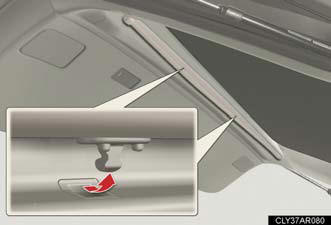 Detach the inner clips of the rear luggage cover from the back door.
Installing the rear luggage cover
Ensure that the luggage cover is in the proper installation position.
Push the clips of the rear luggage cover into the indentions on the back door until they are locked into place.
Check that the rear luggage cover is securely attached.
CAUTION:
When the cargo hooks are not in use To avoid injury, always return the cargo hooks to their stowed positions.
See also:
Lexus Enform with Safety Connect
The Lexus GS 350 and GS 460 offer an all-new telematics system, Lexus Enform™ with Safety Connect™, available by subscription. Complimentary one-year trial subscriptions are included on all purcha ...
Safety
Even with the issues Consumer Reports raised and the sales halt that followed, the federal government has not yet crash-tested the GX. Nor has it issued a rollover rating. Most large SUVs, like th ...
Bluetooth® audio system
The Bluetooth® audio system enables you to enjoy music played on a portable digital audio player (portable player) from the vehicle speakers via wireless communication. This audio system supports ...