Luggage compartment features
Cargo hooks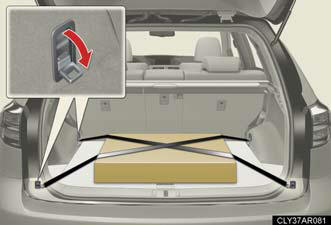 Raise the hook to use.
The cargo hooks are provided for securing loose items.
Auxiliary boxes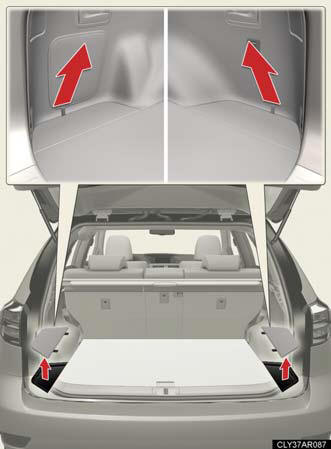 Pull the strap upwards when lifting the cover up.
Luggage covers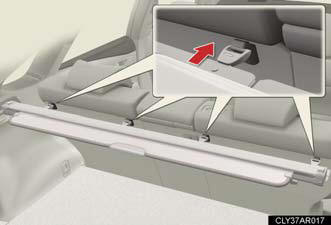 Attach the hooks to the hook brackets on the rear seat seatback.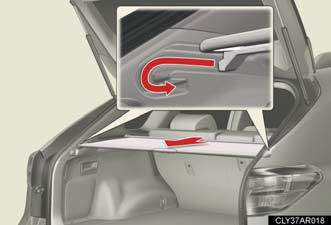 Pull out the luggage cover and hook it onto the anchors.
Removing the luggage covers
- Front luggage cover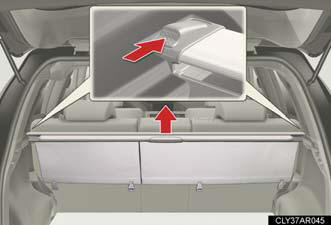 Press the buttons to remove the luggage cover.
- Rear luggage cover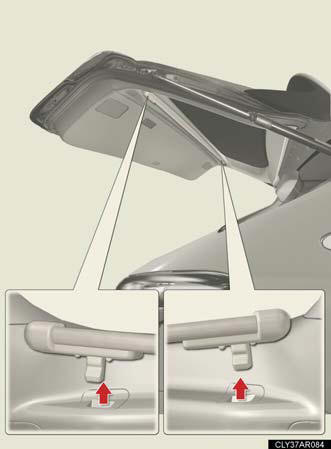 Detach the outer clips of the rear luggage cover from the back door.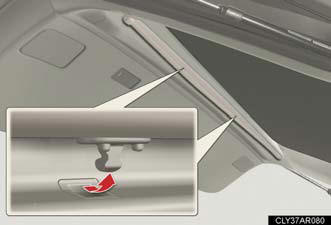 Detach the inner clips of the rear luggage cover from the back door.
Installing the rear luggage cover
Ensure that the luggage cover is in the proper installation position.
Push the clips of the rear luggage cover into the indentions on the back door until they are locked into place.
Check that the rear luggage cover is securely attached.
CAUTION:
When the cargo hooks are not in use To avoid injury, always return the cargo hooks to their stowed positions.
See also:
Exterior Design
Lexus designed the 2010 GX 460 to combine function and elegance, with unmistakable brand identity rooted in the L-finesse design language. The overall effect conveys the vehicle's full-range capab ...
If you think something is wrong
If you notice any of the following symptoms, your vehicle probably needs adjustment or repair. Contact your Lexus dealer as soon as possible. Visible symptoms Fluid leaks under the vehicle. (Water ...
What's it up against?
This one's tough to answer: The ES doesn't really have many direct rivals aside from the Ford Fusion-based Lincoln MKZ, the Cadillac CTS , the Acura TL and the Volvo S80 since the segment is all-b ...