Bottle holders/door pockets
- Front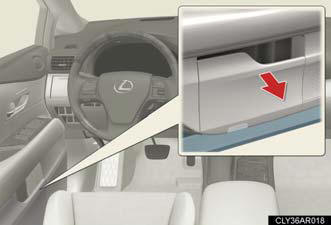 The front door pockets can be opened and closed.
- Rear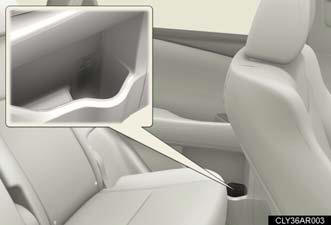 CAUTION:
Caution while driving (front door pockets) Keep the door pockets closed.
Injuries may result in the event of an accident or sudden braking.
Items unsuitable for the bottle holders Do not place anything other than bottles in the bottle holders.
Other items may be thrown out of the holders in the event of an accident or sudden
braking and cause injury.
NOTICE:
When stowing a bottle
Put the cap on before stowing the bottle. Do not place open bottles in the bottle
holders. The contents may spill.
See also:
2011 Lexus ES Review
Though now somewhat long in the tooth, the 2011 Lexus ES 350 still effectively competes with the likes of the Audi A6, Acura TL and Infiniti G37. Because the ES 350 continues to share its basic un ...
Do-it-yourself service precautions
If you perform maintenance by yourself, be sure to follow the correct procedures as given in these sections. CAUTION: The engine compartment contains many mechanisms and fluids that may move ...
Overview
Lexus has introduced an all-new, second-generation Lexus GX 460 luxury utility vehicle for 2010 that is more powerful, more efficient, quieter and more luxurious than the Lexus GX 470 model it rep ...