Bottle holders/door pockets
- Front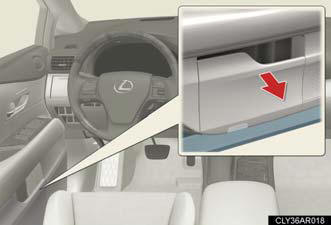 The front door pockets can be opened and closed.
- Rear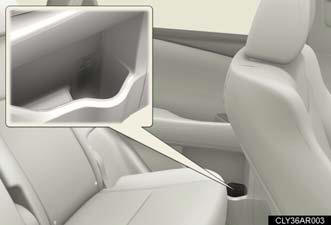 CAUTION:
Caution while driving (front door pockets) Keep the door pockets closed.
Injuries may result in the event of an accident or sudden braking.
Items unsuitable for the bottle holders Do not place anything other than bottles in the bottle holders.
Other items may be thrown out of the holders in the event of an accident or sudden
braking and cause injury.
NOTICE:
When stowing a bottle
Put the cap on before stowing the bottle. Do not place open bottles in the bottle
holders. The contents may spill.
See also:
Used Lexus IS 250 Models
Introduced for the 2006 model year, the present-generation IS 250 represents the second iteration of the Lexus IS series. These earlier cars are pretty much the same as the current model, though t ...
Headlight aim (vehicles with discharge headlights)
Vertical movement adjusting bolts 1. Adjustment bolt A. 2. Adjustment bolt B. Before checking the headlight aim 1. Make sure the vehicle has a full tank of gas and the area around the headlight ...
Most Recent Lexus RX 330
Available from 2004 through 2006, the Lexus RX 330 brought more power, more room, more luxury features and more aggressive styling to Lexus' popular midsize luxury SUV. Still loosely based on th ...