Bottle holders/door pockets
- Front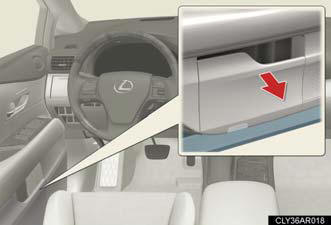 The front door pockets can be opened and closed.
- Rear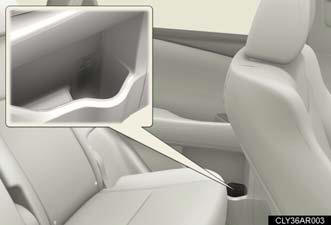 CAUTION:
Caution while driving (front door pockets) Keep the door pockets closed.
Injuries may result in the event of an accident or sudden braking.
Items unsuitable for the bottle holders Do not place anything other than bottles in the bottle holders.
Other items may be thrown out of the holders in the event of an accident or sudden
braking and cause injury.
NOTICE:
When stowing a bottle
Put the cap on before stowing the bottle. Do not place open bottles in the bottle
holders. The contents may spill.
See also:
Chassis/Body/Suspension/Tires/Brakes
The 2010 Lexus GX 460 is one of the few premium brand luxury utility vehicles that can deliver genuine trail driving capability. Combining that capability with Lexus luxury and on-road performance ...
Compass
The compass on the inside rear view mirror indicates the direction in which the vehicle is heading. Operation 1. To turn the compass on or off, push and hold "AUTO" for 3 seconds. Displays a ...
Safety/Security Features
The Lexus GX 460, like all Lexus models, is equipped with an array of dynamic safety systems. Vehicle Stability Control (VSC) helps keep the Lexus GX 460 going on its intended course by detecting ...