Optimal use of the audio system
- Type A and B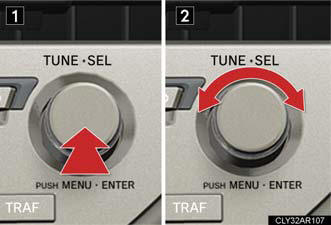 1. Displays the current mode.
2. Changes the following settings: • Sound quality and volume balance.
The sound quality and balance setting can be changed to produce the best sound.
• Automatic Sound Levelizer on/off.
- Type C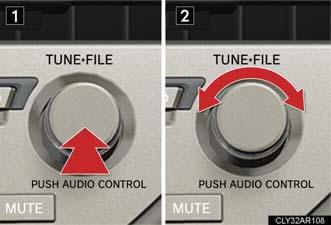 Adjusting sound quality and volume balance
Changing sound quality modes
Press

or


.

Pressing the button changes sound modes in the following order: "BAS"→"MID"→"TRE"→"FAD"→"BAL"→"ASL"
Adjusting sound quality
Turning

or


adjusts the level.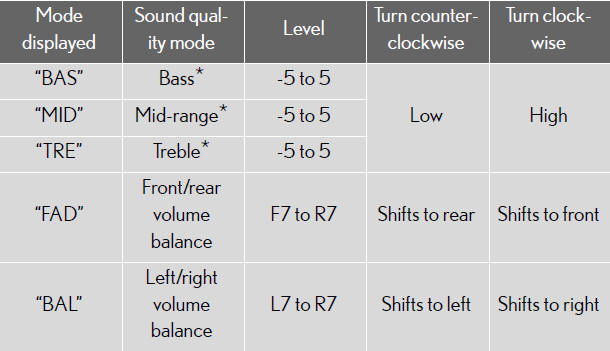 *: The sound quality level is adjusted individually in each audio mode.
Turning the Automatic Sound Levelizer (ASL) on/off
Turning

or


clockwise turns on the ASL, and
turning


or

counterclockwise turns off the
ASL.
ASL automatically adjusts the volume and tone quality according to the noise level as you drive your vehicle.
See also:
Overview
There's no denying the charms of Lexus' redesigned RX crossover. It's extremely comfortable; it packs a sophisticated, upscale interior; and, in the hybrid version, it returns the mileage of a mid ...
Innovative Suspension and Technologies
Significant upgrades to the suspension and full-time four-wheel-drive system raise the LX to new levels of driving comfort and performance, on- and off-road. A Four-Wheel Electro-Hydraulic Suspens ...
Engine compartment
1. Power steering fluid reservoir. 2. Engine oil filler cap. 3. Engine oil level dipstick. 4. Brake fluid reservoir. 5. Battery. 6. Fuse box. 7. Electric cooling fans. 8. Condenser. 9. Radia ...