Headlight aim (vehicles with discharge headlights)
Vertical movement adjusting bolts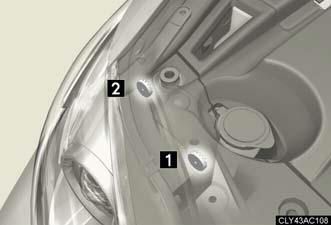 1. Adjustment bolt A.
2. Adjustment bolt B.
Before checking the headlight aim
1. Make sure the vehicle has a full tank of gas and the area around the headlight is not deformed.
2. Park the vehicle on level ground.
3. Sit in the driver's seat.
4. Bounce the vehicle several times.
Adjusting the headlight aim
Remove the engine compartment cover.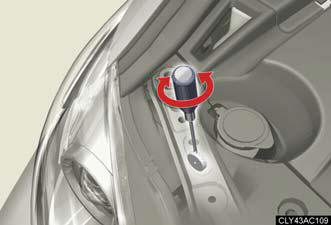 Turn bolt A in either direction using a Phillips-head screwdriver.
Remember the turning direction and the number of turns in mind.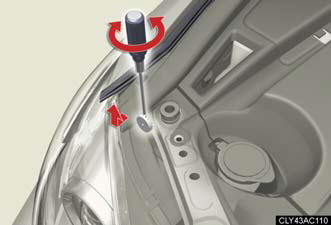 Turn bolt B the same number of turns and in the same direction as step 1 using a Phillips-head screwdriver.
If the error is over the value specified above, take the vehicle to your Lexus dealer to adjust the headlight aim.
See also:
Overview
Lexus is expanding choices in its popular IS sport sedan line for 2011, adding a 306-horsepower Lexus IS 350 all-wheel drive (AWD) model and offering a new F Sport Package for the IS 250/350 rear- ...
Driving assist systems
To help enhance driving safety and performance, the following systems operate automatically in response to various driving situations. Be aware, however, that these systems are supplementary and sho ...
Safety/Security Features
The Adaptive Front-lighting System (AFS), standard on the Lexus GS 460 and optional for the GS 350, helps illuminate a curve as the driver steers into it. A Tire Pressure Monitoring system can det ...