Lexus RX
Lexus RX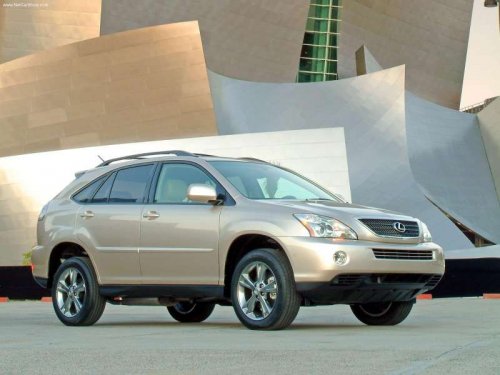 See also:
Lexus Audio Systems with Bamboo Charcoal Speakers
The Lexus CT 200h builds on the legendary standards already established by Lexus in the field of in-car high fidelity with a choice of three powerful audio systems. Fitted as standard, the entry ...
RX 350 in the Market
The RX was arguably the first luxury crossover SUV, and this model remains competitive in a segment that's exploded with new offerings. It helps that Lexus clearly decided to build a comfortable l ...
2011 Lexus RX 350
After a week test-driving the 2011 Lexus RX 350, a headline in the Wall Street Journal's April 18, 2011, edition caught my eye: "Lexus Falls Behind Rivals." The timing of this article wa ...