Lexus IS 350 (2009)
Lexus IS 350 (2009)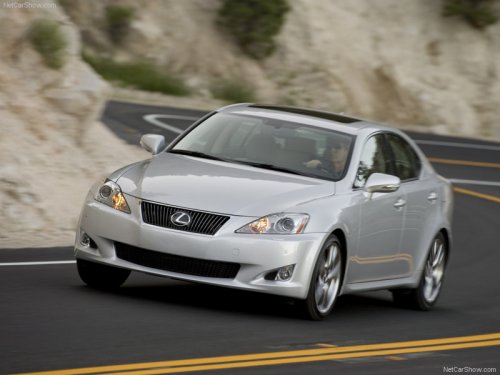 See also:
Safety/Security Features
The Lexus GX 460, like all Lexus models, is equipped with an array of dynamic safety systems. Vehicle Stability Control (VSC) helps keep the Lexus GX 460 going on its intended course by detecting ...
Lexus RX 330 Review
Ever diligent in its "Relentless pursuit of perfection," Lexus completely revamped its RX 300 midsize luxury crossover SUV for 2004. This already popular model in the Lexus lineup receiv ...
Most Recent Lexus RX 330
Available from 2004 through 2006, the Lexus RX 330 brought more power, more room, more luxury features and more aggressive styling to Lexus' popular midsize luxury SUV. Still loosely based on th ...