Lexus IS-F
Lexus IS-F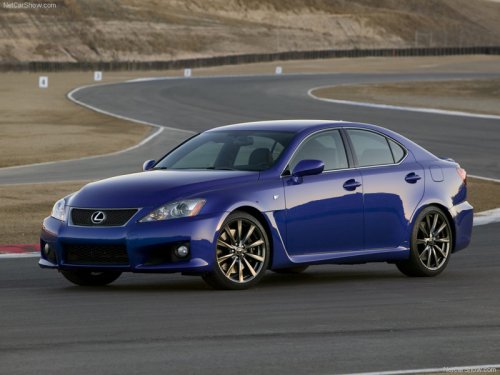 See also:
Engine/Transmission/Drivetrain/Performance
The GS gas luxury sport sedan comes in three models - GS 350 RWD, GS 350 AWD and GS 460 RWD. Optimized for low internal friction, the GS 350's 3.5-liter V6 engine produces 303 horsepower at 6,200 ...
Current Lexus ES 350
The current Lexus ES 350 shares its basic architecture and major mechanicals with the Toyota Camry. Exterior panels and interior furnishings are unique, though, and the Lexus sedan gets a bit more ...
RX 450h in the Market
I've personally never understood car shoppers' desire to get a hybrid version of a luxury car or SUV, even if the mileage gains are significant, as they are in the RX; these buyers can afford more ...